Compatible Goldhofer Heavy-duty modules and SPMT  (45 ton axle load, slew ball-bearing race ring)
we respect the original intellectual property, and redefine the original concept based on long term research and development. Enhanced, Optimized, Improved and upgraded
| | |
| --- | --- |
| Capacity | 45 Tons/axle line @0.5km/h |
| Dead weight | 3.5 Tons/axle line |
| Material | S690 high tensile steel |
| Platform height (mm) | 1,175 ± 300 |
| Wheelbase (mm) | 1,500 |
| Tire | 215/75 R17.5   8 tires / axle line |
| Approach / Departure angle | 25° / 28° |
| Support mode of platform | 3 points and 4 points |
| Max.steering angle of first wheel | + / – 55° in all ride heights |
| Technical Parameters | Goldhofer heavy duty modules |
| | | | | | | | |
| --- | --- | --- | --- | --- | --- | --- | --- |
| Speed (Km/h) | 0.5 | 5 | 10 | 20 | 30 | 40 | 50 |
| Axle load (Tons) | 45 | 36.6 | 31.4 | 26.1 | 21.8 | 20.0 | 18.4 |
CHINA HEAVY LIFT manufacture Modular Trailers, able to Fully Compatible with German Goldhofer THP/SL module and self propelled PST/SL SPMT.
Capacity 45 tons/axle line, 1,175 ± 300 mm height and 2,990 mm width, axle base 1,500 mm with S690 high tensile structure steel, robust and durable construction with high bending moment, high concentrated load bearing capacity.
Heavy haulage is inextricably linked with CHINA HEAVY LIFT heavy-duty Modular Trailer. our vehicle is always the right choice for transport operations with heavy loads requiring a high bending moment.
The compatible Goldhofer Modular Trailers can also be employed in a Split version (1 + 1/2, side by side 3 file) for combination to almost every vehicle width.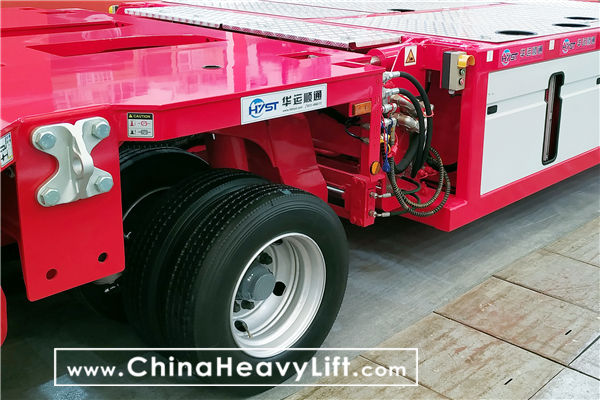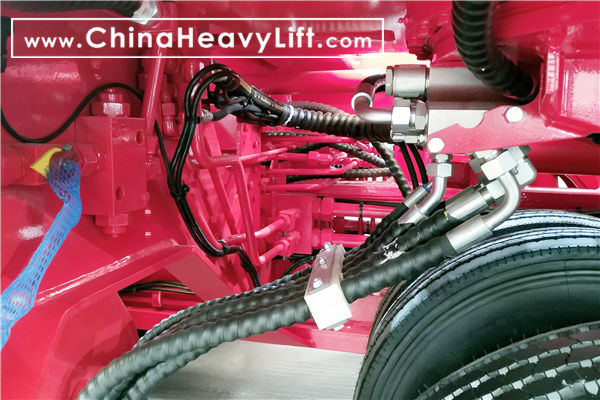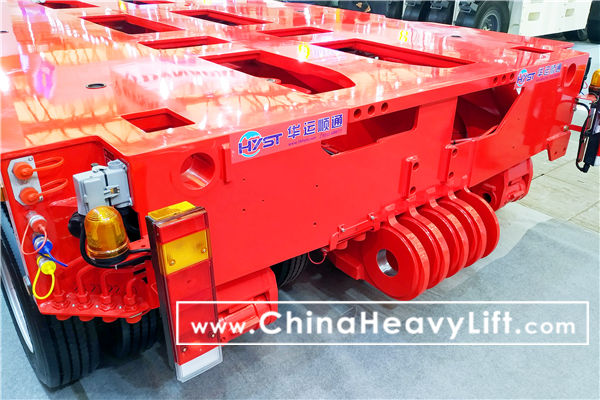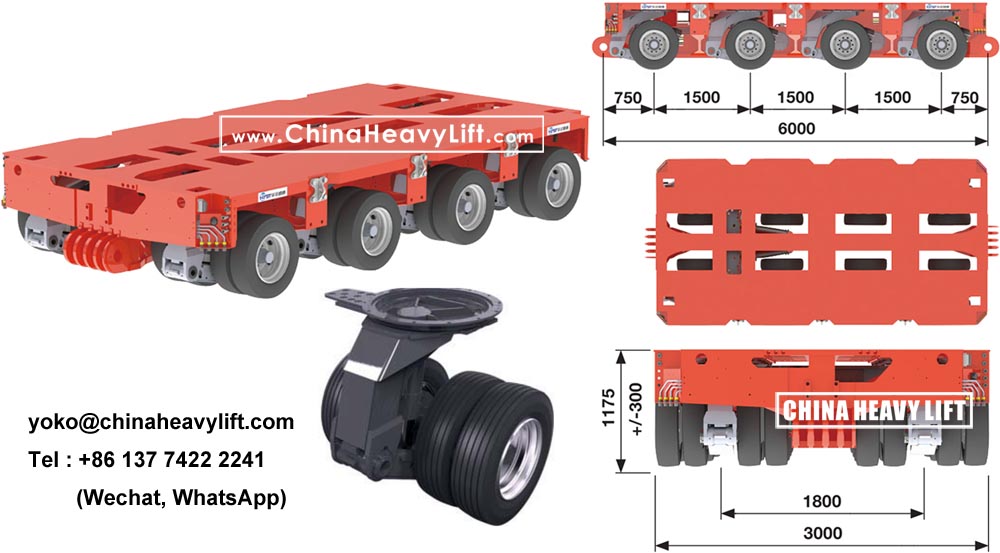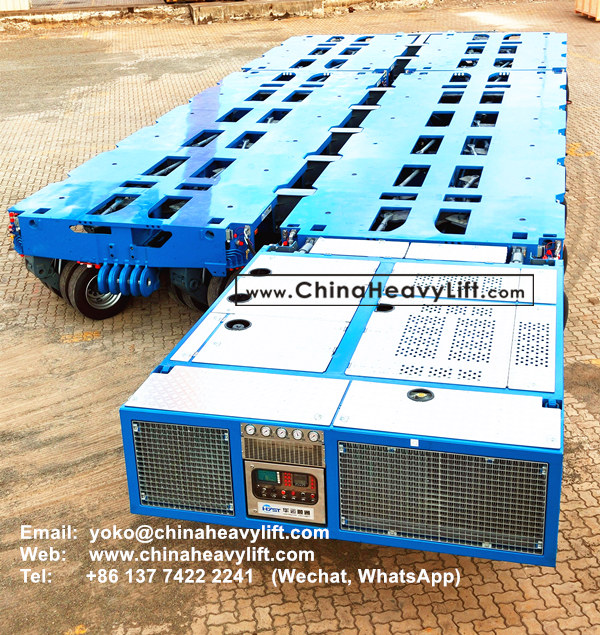 Non-driven THP/SL
45 ton axle load, S690 high tensile steel. Classic, most popular hydraulic modular trailer all over the world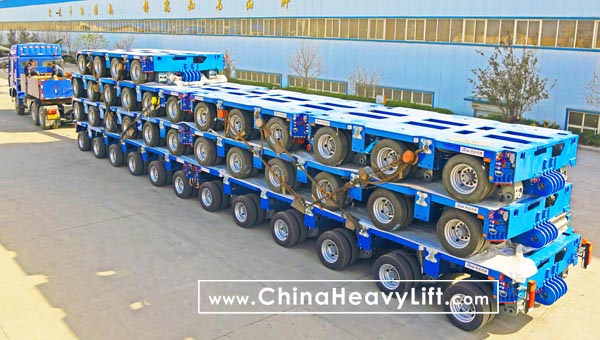 Fully Compatible original German Goldhofer THP/SL modular trailer
Length and cross combination module
Box-shaped center frame with integrated air and hydraulic oil tank
High point load in the center tube and the closed outer fields
Front and rear bolt-clutch for longitudinal combinations
Pendant axle aggregate at swivel head mounted the vehicle frame
Hydro-pneumatic gas pressure accumulator suspension
Hose rupture safety valve on all axle aggregates
Integrated Chassis, hydro-mechanical 2-circuit all wheel steering
Maximum steering + / – 55° in all ride heights
Steering in middle 1 pair of integrated steering cylinder in frame
2-line all-wheel air brakes and spring-loaded parking brake
Complete 4-way piping for optimum combination of the modules
Self-propelled Transporter
with an enormous tractive driving force of 160kN per axle line, make light work of the heaviest loads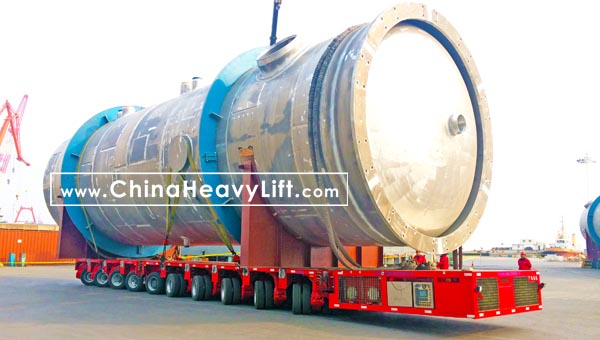 CHINA HEAVY LIFT also manufacture Self-Propelled Goldhofer PST/SL SPMT for the transportation of heavy loads. The hydrostatic drive system ensures an infinitely adjustable and jolt-free ride, even under the most challenging conditions. The corresponding tractive power is largely dependent on the number of powered axle lines as well as the engine performance of the drive unit.
CHINA HEAVY LIFT Self-propelled PST/SL (compatible Goldhofer SPMT) are primarily used in the off-shore sector as well as for power plants and plant engineering. They are not only used for transportation, rather, they are also utilised for positioning large and heavy loads.
Self-propelled PST/SL modules SPMT can be combined with non-driven THP/SL modular trailers, both longitudinally as well as laterally.
Accessories for Modular Trailers           

Flexibility for all sorts of loads

CHINA HEAVY LIFT offer optional extensive range of Accessories to enhance your professional transport solution, such as Gooseneck, Drop Deck, Spacer, High Girder Bridge, Vessel Bridge, Turntable
Advantages of CHINA HEAVY LIFT           

Nothing is too heavy for our modules

Safety is always the priority. an innovative modular trailer concept come from our technology and experience, Chinaheavylift is the right vehicle for any application, no worry about Heavy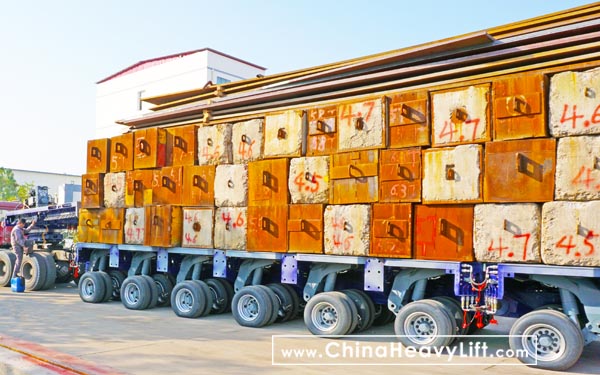 High bending moment on the market
By reinforcing the main beam, the admissible bending moment has been optimized and increased. Thus, CHINAHEAVYLIFT Modular Trailer offer the high bending moment for high load reserves. The height of the beams has been maximized in such way that make a robust and durable construction with high bending moment, high concentrated load bearing capacity.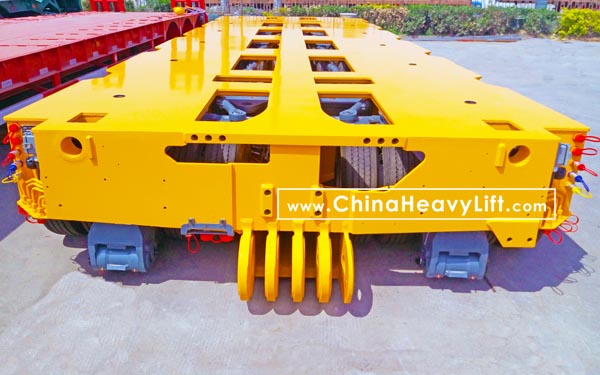 Reinforced lamellar coupling
The coupling fins on CHINAHEAVYLIFT Modular Trailers have been reinforced. This counteracts the usual rapid wear of the fins, which is originated by the steering movements of the vehicle combination in combination with a locked coupling cylinder. Furthermore, the reinforced fins of Modular Trailers stabilise end-to-end coupled vehicle combinations when driving around bends.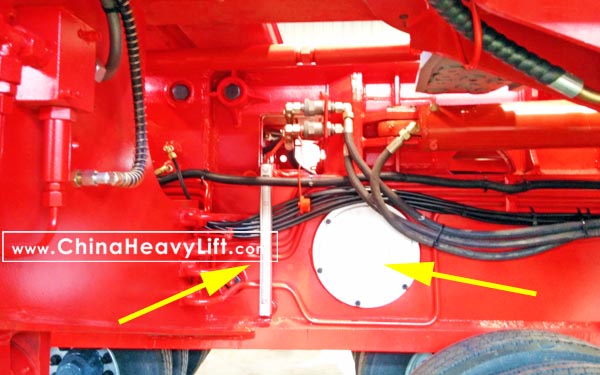 High oil tank volume
CHINAHEAVYLIFT Modular Trailers has an oil tank integrated into the vehicle main beam frame, for example, one 6 axle lines module have oil volume of 220 litres. This enables the operation of transport combinations of up to 25 axle lines without an additional tank.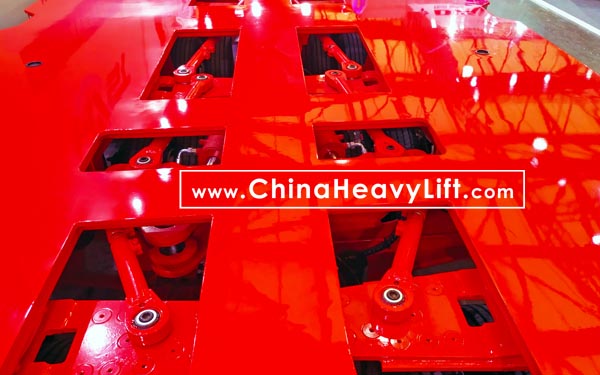 Easy accessible steering track rods
Unrestricted access to the steering track rods ensures easy removing and coupling, without the need for laborious threading of the track rods. Depending on the configuration, only one end of the track rod needs to be loosened for relinking in a loaded state.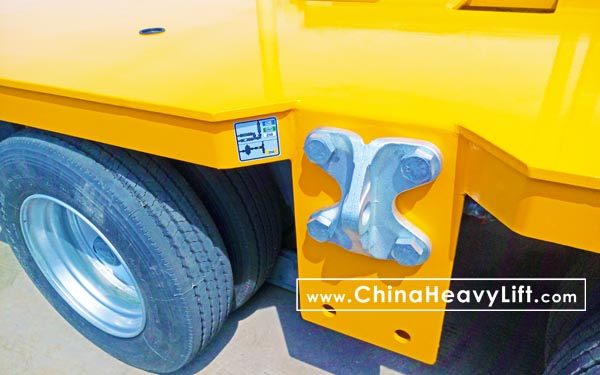 Tested fixing and lashing material
CHINAHEAVYLIFT Modular Trailers comes with fixing and lashing material which has been tested and accepted by official authorities like CE Certificate. The lashing rings can be used for load securing and crane loading of the vehicle. The hole pattern for the side-by-side coupling elements has not been changed, therefore existing equipment can still be used.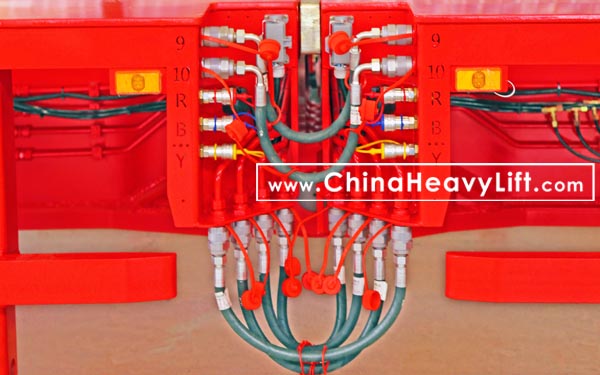 End-to-end, Longitudinal coupling parts and hydraulic pins
The mechanical end-to-end coupling of two vehicles is performed via a hydraulically lockable lamellar coupling.
Related News of Chinaheavylift Heavy-duty modules (compatible Goldhofer)