10 axle Extendable lowbed semi trailers with hydraulic-suspension knuckle-steering
extreme transport, handled smoothly and reliably, optimum flexibility, innovative concept. we support you before and after every purchase, ensuring your long-term success with our vehicles
Hydraulic Suspension ( 400 mm)
Hydraulic Gooseneck
Hydraulic Steering ( ± 40° )
Telescopic length 8 to 12 m, total length over 30 m
Optional 6 axle, 8 axle, 10 axle based on requirement
Hydraulic Ramp
Highly robust and simple axle technology for a long service life.
Axle suspension via hydraulics for high lateral stability with large and heavy loads.
Reliable axle technology for for low maintenance costs and high availability.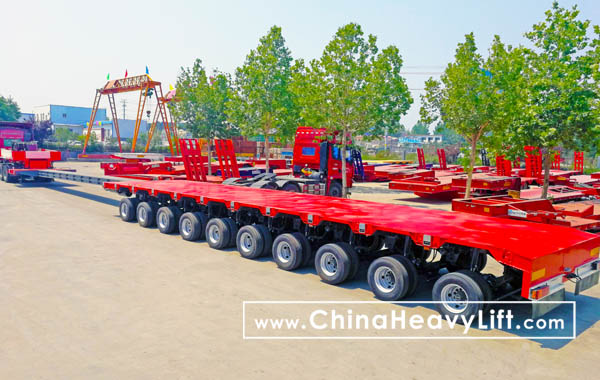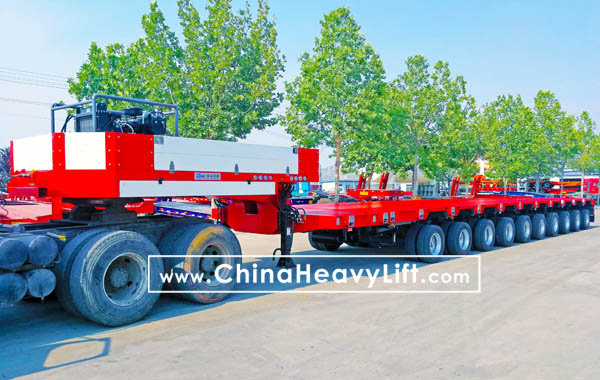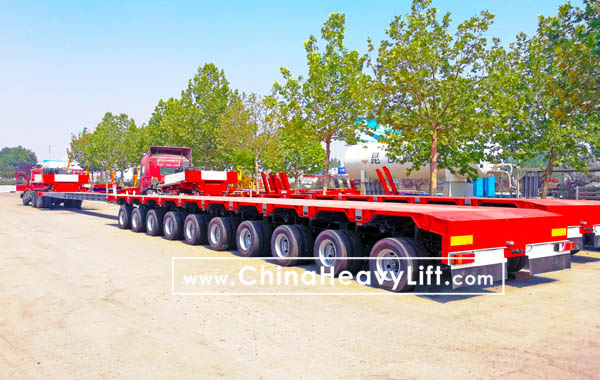 Hydraulic Suspension
the platform (lifted by hydraulic suspension) can be securely positioned and loaded at different heights without mechanical locking. It enables the loading of gooseneck even for machines with low ground clearance.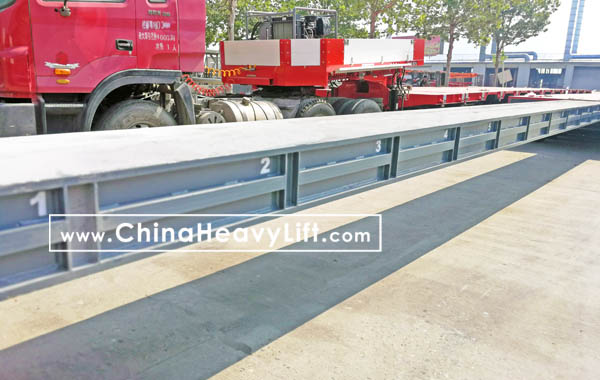 Telescopic Beam
extendable up to 50m with a high payload. economic and flexible solution to a multitude of different transport tasks, such as wind power plants (tower segments, generators, rotor or turbine blades)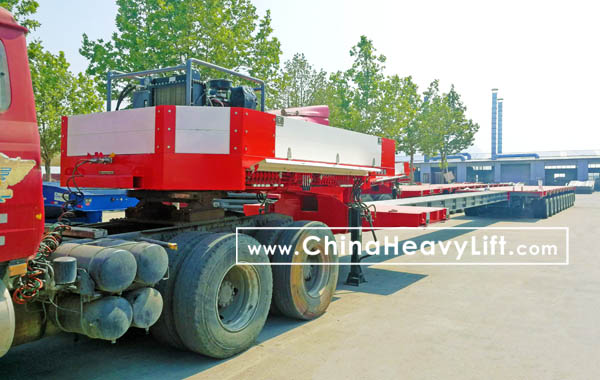 Hydraulic Gooseneck
hydraulic gooseneck enables the automatic load compensation between gooseneck and axles. moreover, it offers the possibility to lift and lower the front area of the loading platform, in order to facilitate the crossing of particularly uneven terrain
Knuckle-type Steering axle with Hydraulic Suspension
flexibility for most application and loading weight, thanks to hydraulic suspension axle compensation and knuckle steering angle of 40 degree. optimum manoeuvring characteristics are achieved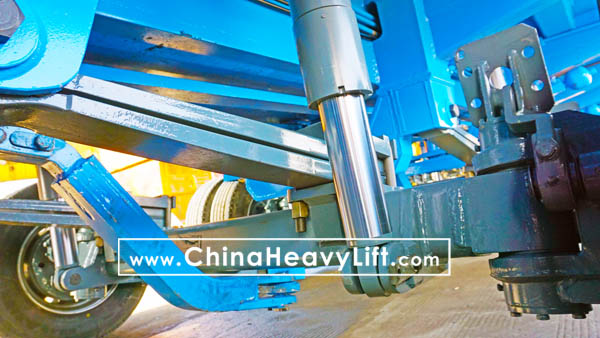 Leaf spring and Hydraulic Suspension, axle compensation 400mm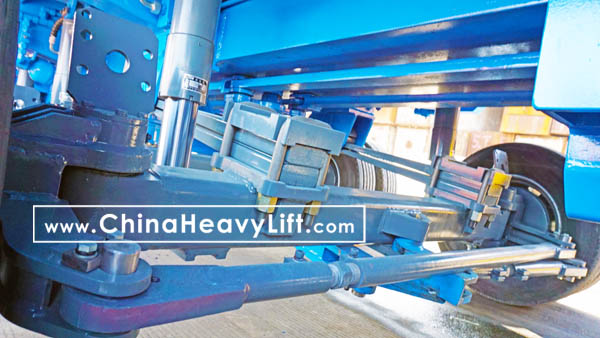 Knuckle-type Steering angle +/- 40 degree
Related News of Chinaheavylift 10 axle telescopic Hydraulic Lowbed Trailer