Spacer for Self-propelled Modular Transporters SPMT, compatible Scheuerle
CHINA HEAVY LIFT manufacture Spacer for SPMT Self-propelled Modular Transporters, compatible with Scheuerle SPMT
Spacers are used to mechanically connect multiple SPMT vehicle modules.
Available lengths: 2.8 m – 8.4 m
The First SPMT researcher and Manufacturer in China
SPMT from CHINAHEAVYLIFT have long time testing and marketing experience, the production system has matured and achieve mass production. CHINAHEAVYLIFT SPMT is National High-Tech Products and won the national new practical patents.
Longer time testing and practical use verification
CHINAHEAVYLIFT SPMT is based on the designing and manufacturing concept of high strength, high-configuration, high reliability. Structural parts are made and welded of high-strength steel plate pass the testing by SGS and professionalUniversity and other well-known third-party testing recognition, like welding procedure qualification testing, all non-destructive testing, strain testing for steel structure under concentrated load; the frame is the overall processed after welding to ensure the accuracy of combination; Main components all adopt world class famous Germany brands, such as DEUTZ, Rexroth, Hawe, TT control, Hansa, AKG, etc, guarantee the quality and life of the trailer; Safety performance of vehicles passed the CE Certification by the TUV which is the directly agency of German Quality Inspection Administration; For quality control, in strict accordance with the ISO 9001 quality management system in entire production process. Vehicles pass a variety of different conditions testing for entire one year(Up to 38 test items), Performance of product has matured. We are the Only manufacturer in China which has already passed a large number of testing and verification like unload, heavy load, overload, slope, durability, achieved lots of inspection and approval by International and domestic testing and safety certification organization, and we have extensive experience of engineering transportation, combination and alignment position.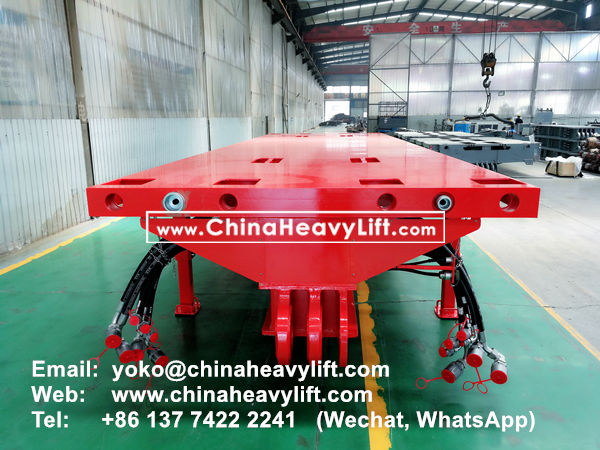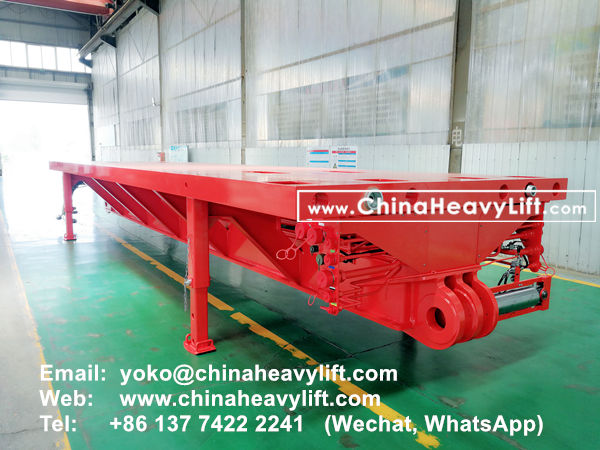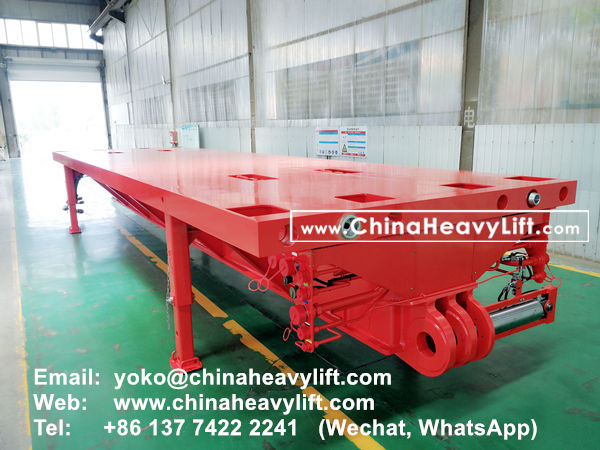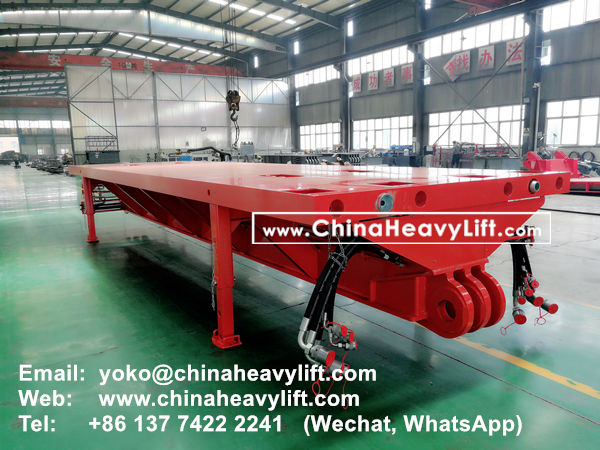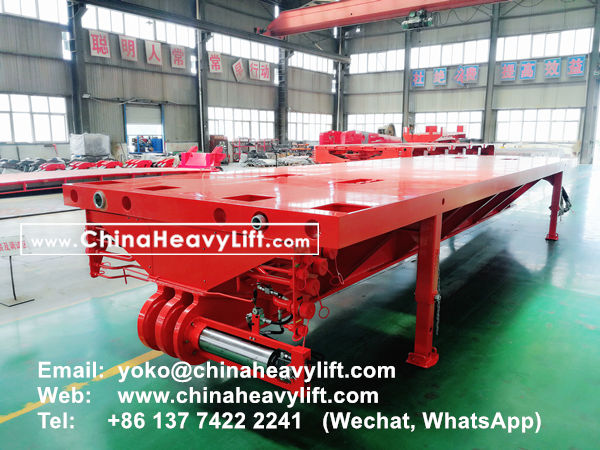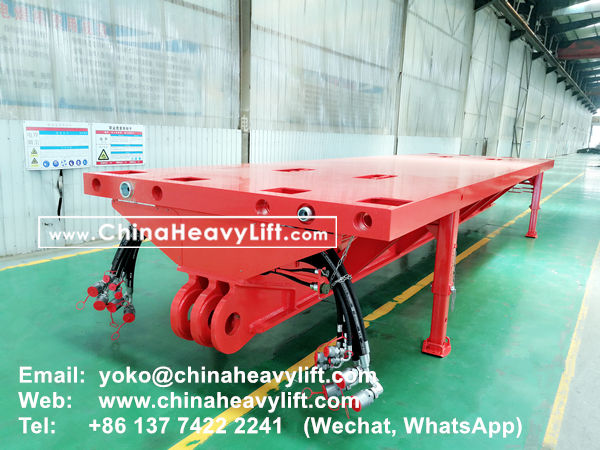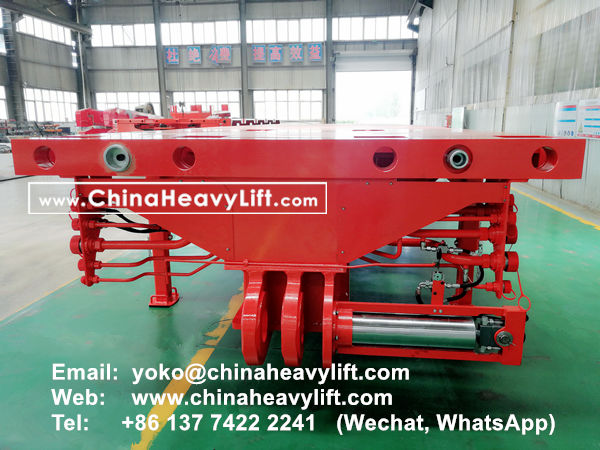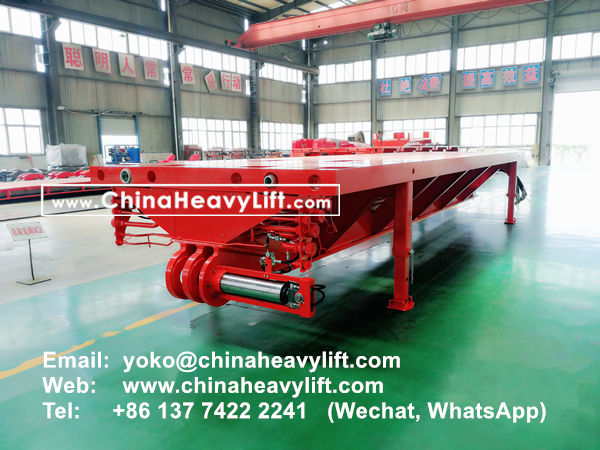 CHINA HEAVY LIFT manufacture Spacer for SPMT Self-propelled Modular Transporters, compatible with Scheuerle SPMT
Spacers are used to mechanically connect multiple SPMT vehicle modules.
Available lengths: 2.8 m – 8.4 m