40 axle lines heavy duty modular trailers hydraulic multi axles and Intermediate Spacer
CHINA HEAVY LIFT manufacture 40 axle lines Hydraulic modular trailers multi axles for heavy transportation, min 770mm platform height, lowest dead weight on the market, up to 34 ton axle load, simple accessible steering system, a variety of model options
| | |
| --- | --- |
| Capacity | 34 Tons/axle line @0.5km/h |
| Dead weight | 3.2 Tons, 3.3 Tons/axle line |
| Material | S460, S550 high tensile steel |
| Platform height (mm) | min 770 mm   1080(+290)(-310) mm |
| Wheelbase (mm) | 1,550 |
| Tire | 215/75 R17.5   8 tires / axle line |
| Approach / Departure angle | 20° / 26° |
| Support mode of platform | 3 points and 4 points |
| Max.steering angle of first wheel | + / – 55° in all ride heights |
| Technical Parameters | Goldhofer heavy duty modules |
| | | | | | | | |
| --- | --- | --- | --- | --- | --- | --- | --- |
| Speed (Km/h) | 0.5 | 5 | 10 | 20 | 30 | 40 | 50 |
| Axle load (Tons) | 34 | 30.7 | 28.2 | 25.8 | 21.6 | 20.0 | 18.4 |
Cost-Effective, Economical solution also works for heavy transportation.
CHINA HEAVY LIFT combine long-term know-how into product, set new standard in heavy transport sector, achieved best dead weight to payload capacity ratio.
The modular design of CHINA HEAVY LIFT offer a multitude of combination possibilities, adjustable for almost any transportation task. With its numerous model versions and choice of accessories, CHINA HEAVY LIFT is a reliable and cost- effective transport vehicle on public roads and for in-plant tasks.
Optional a variety of model which are able to Compatible with EU made trailers, such as Nicolas MDED, Scheuerle InterCombi, Kamag K25, Cometto MS.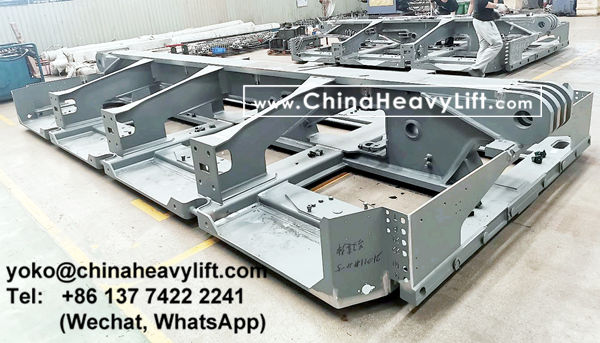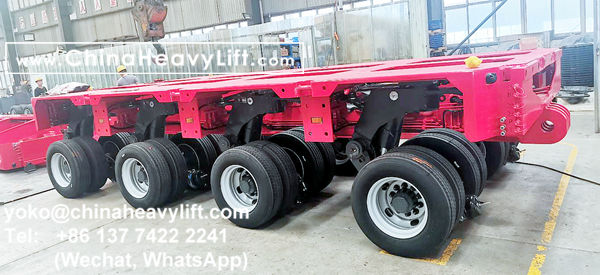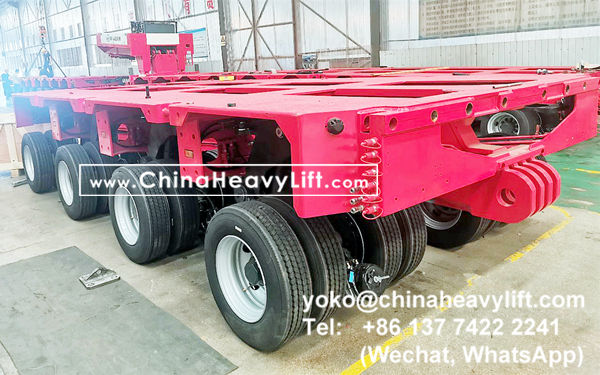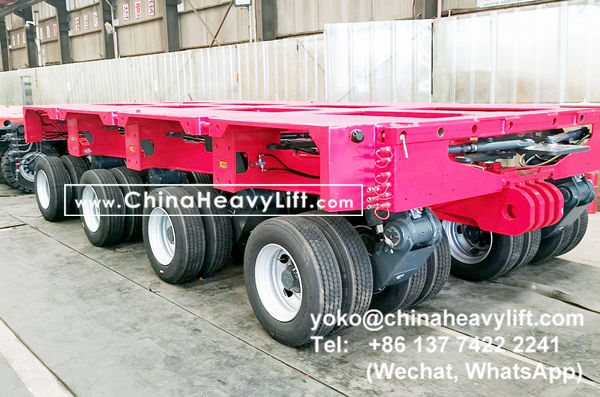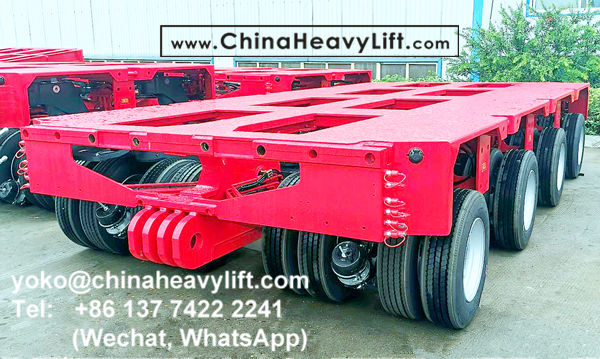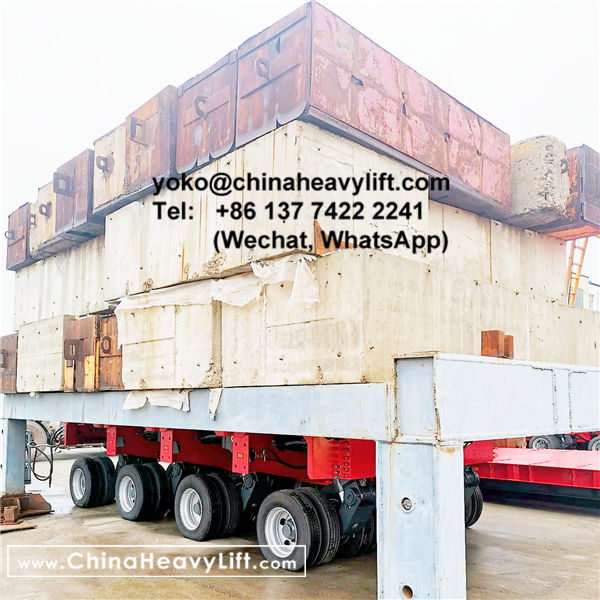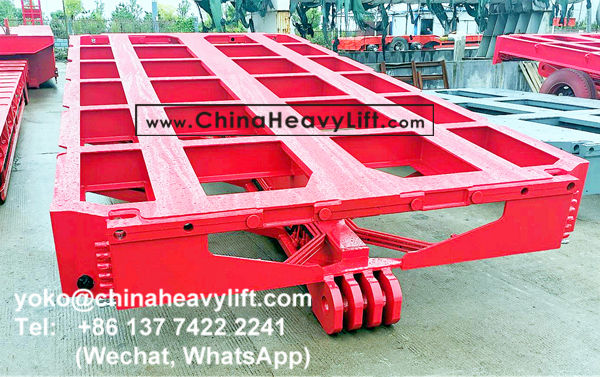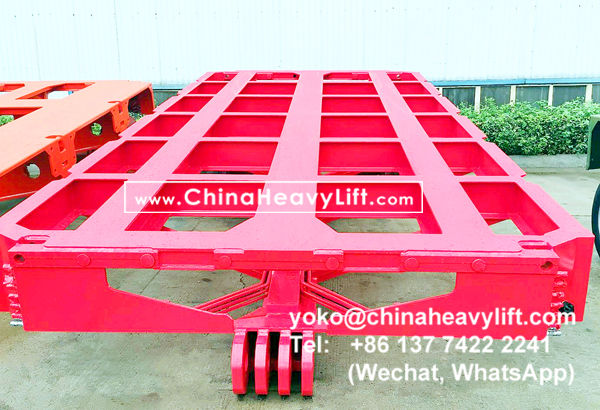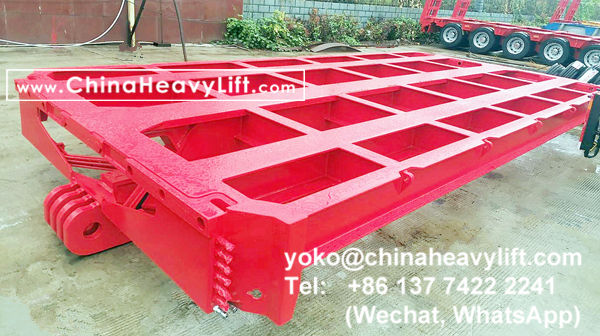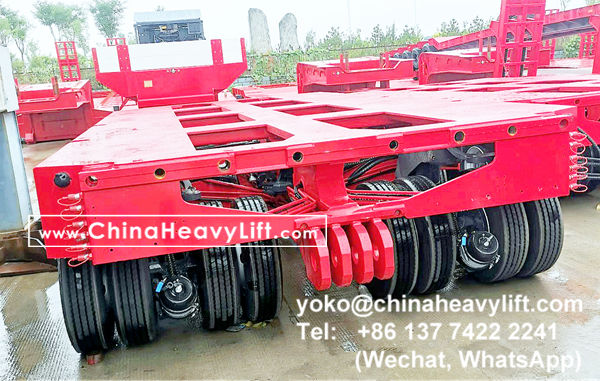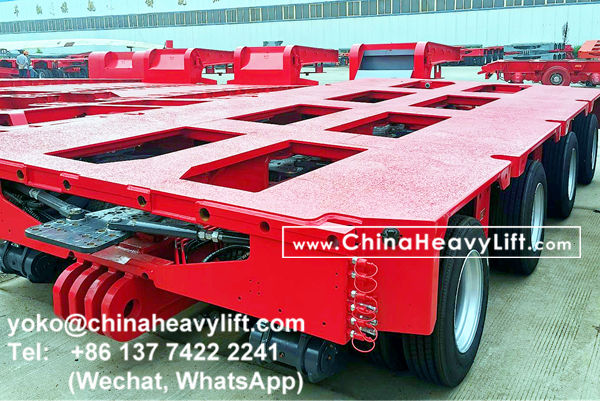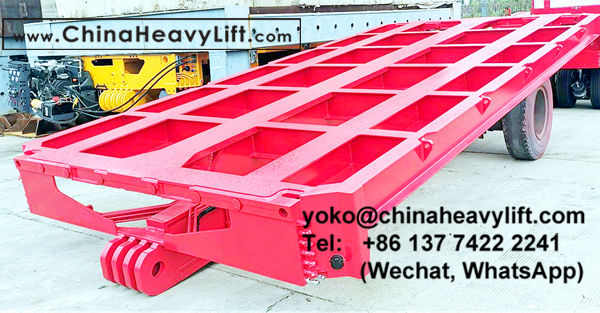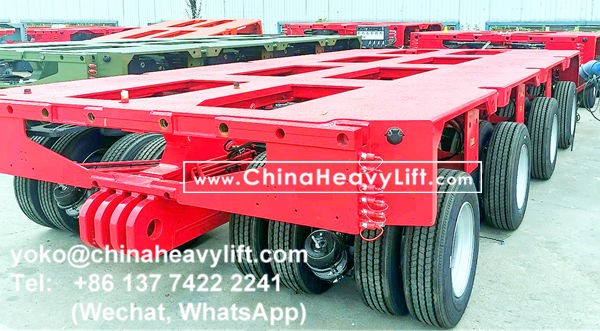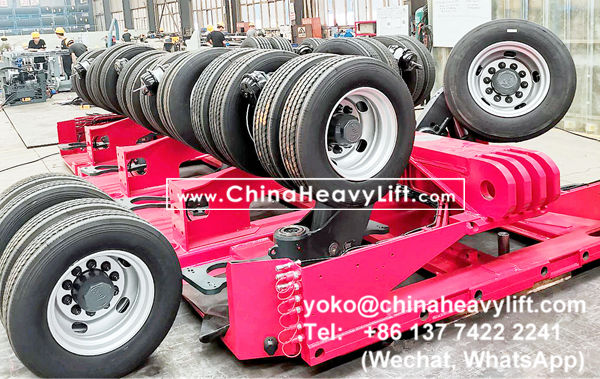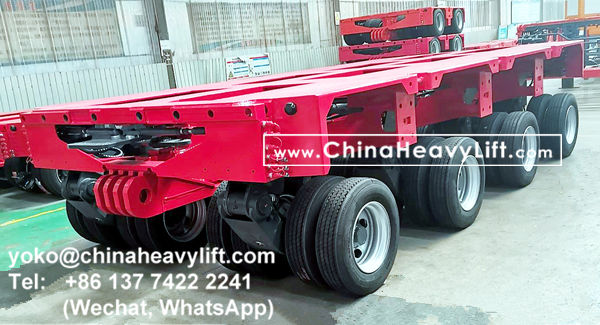 CHINA HEAVY LIFT manufacture 40 axle lines Hydraulic modular trailers multi axles for heavy transportation, min 770mm platform height, lowest dead weight on the market, up to 34 ton axle load, simple accessible steering system, a variety of model options